Curriculum Vision & Intent Statement
At Fen Ditton primary school, we have six mixed age classes which move up from Reception to Year Six. We organise our curriculum into two year blocks which complements our mixed age class system and supports the needs of the children within our school community. We ensure children experience a wide breadth of study and by the end of each key stage have developed their long-term memory of an ambitious body of procedural and semantic knowledge, whilst acquiring the necessary skills needed to be successful.
Fen Ditton Vision Statement (INTENT)
 At Fen Ditton CP School, we endeavour to provide all our children with a stimulating and diverse curriculum, which ignites curiosity and enables them to master skills and acquire knowledge, which equips them to be successful global citizens and creative thinkers.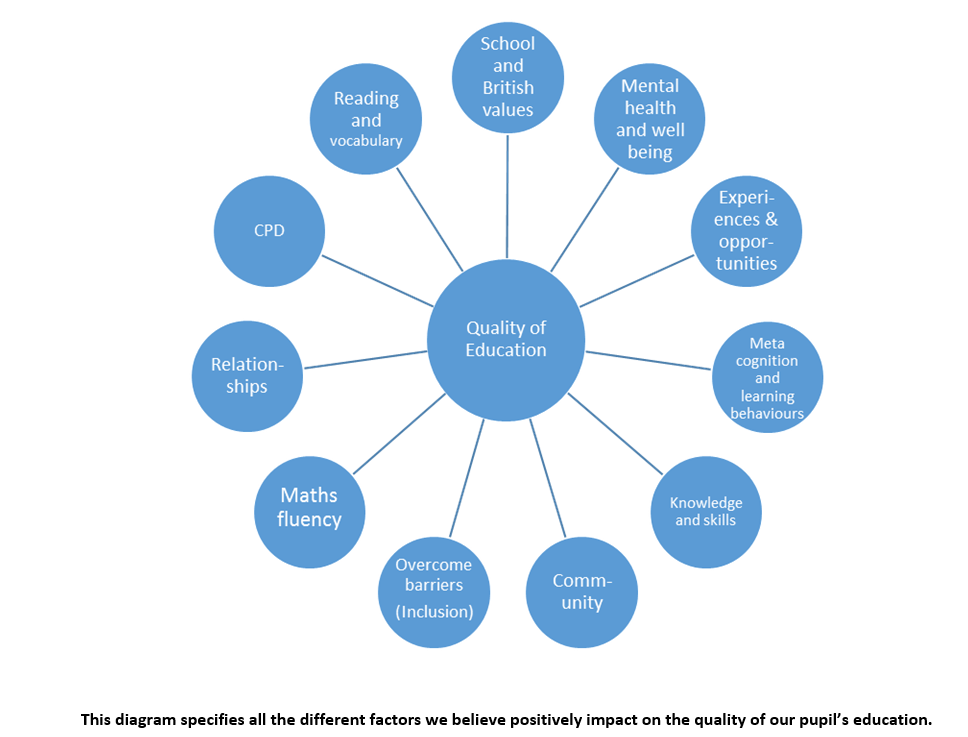 At Fen Ditton Community Primary School our intentions are that we:
Promote our core values of respect, resilience, courage and kindness.
Develop pupils' long-term memory of an ambitious body of procedural and semantic knowledge.
Put reading as the essential component to equip our pupils to be successful learners.
Develop pupils' wider vocabulary to connect academic learning across the curriculum and deepen subject knowledge.
Equip pupils to gain the key mathematical skills to negotiate an increasingly complex world around them.
Provide diverse, varied experiences and opportunities to promote aspiration through a range of means, including the arts and sports.
Give children a broad and diverse knowledge of the world they live in which enables them to be equipped to better understand people and their communities.
Ensure well-being and mental health are key elements and support the development of the whole child and promote positive attitudes to learning.
Are committed to helping children overcome barriers, regardless of background and circumstances, to allow them to fulfil their potential.
Engage positively with the wider community to enhance outcomes for pupils.